Hotel Hebron is one of Copenhagen's oldest hotels. The hotel was inaugurated in 1898 and has always been privately owned. Throughout the hotel's long history, we have maintained an oak tree as part of our logo, as this symbolizes that we are rooted in the heart of Copenhagen, and that we, like Copenhagen, constantly inspire new positive experiences.
We look forward to having you as a guest and we hope you will enjoy your stay with us. All our employees will do their utmost to make you feel good.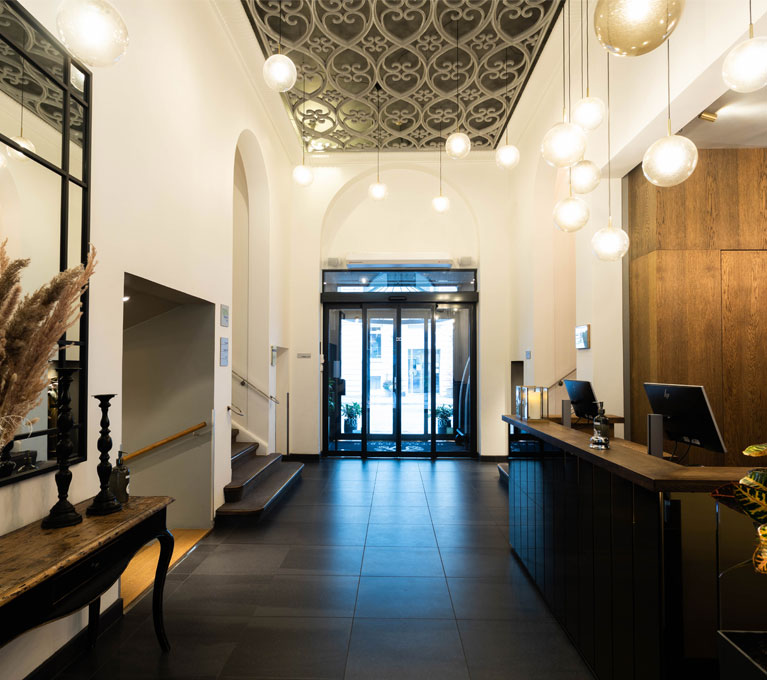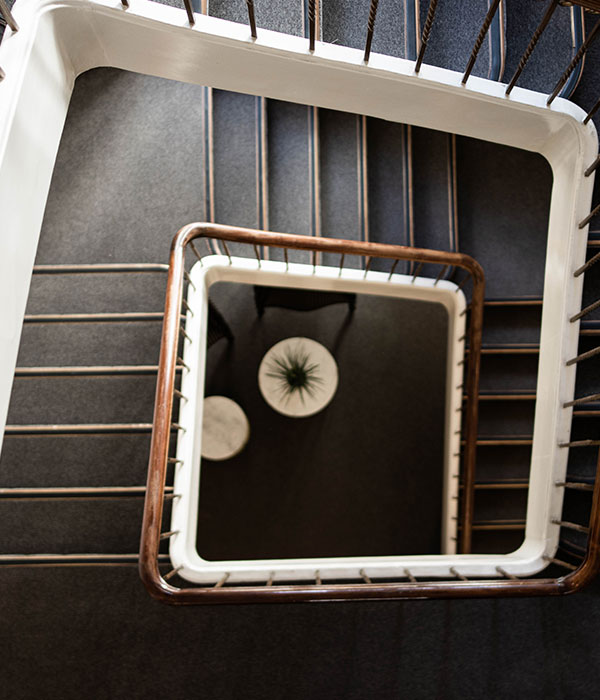 Hotel Hebron is part of the Green Key. We have chosen this because environmental work is important to us.
Green Key has strong environmental requirements, and by being a member, all guests can be sure that we continuously make an extra effort in the area. Eg. in our choice of cleaning products, in
our choice of sanitary products etc.
In addition, we are the first hotel in Europe to have new 100% organic and sustainable rugs made from uncoloured wool, which is a natural, quickly replaceable material.
In addition, the rugs are Cradle to Cradle certified, which means, among other things, that it is produced exclusively using wind energy and by ensuring that no illegal
substances have been added in the production process.
We are happy and proud of the result.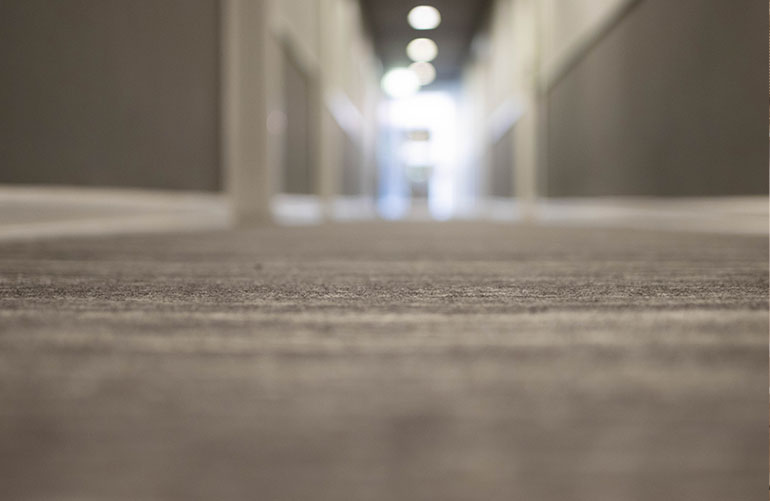 As a guest, you also have the active opportunity to help us
Only lay your towels on the floor if you want them replaced, and help us sort your waste and hand in your batteries and other electronic waste at the reception.
In addition to being a long-standing member of Green Key, we at Hotel Hebron have also adhered to a code of conduct that supports the UN's global goals. These goals include, in addition to caring for the environment, a fair and equal treatment of all, as well as a healthy working environment for all employees.
We take care of each other
This is how we take care of each other
- Your safety and security is important to us. Therefore, we have initiated a number of procedures and routines based on the authorities' calls:
We clean and disinfect all surfaces, buttons and handles often
Has introduced regular routines for the use of disinfectant hand sanitizer and general hygiene among our employees
Liquor containers set up in several places in the hotel's common areas for our guests
We have adapted our breakfast buffet so that it can be easily picked up and enjoyed in the room
All key cards are disinfected after use
All our suppliers have been given special attention to hygiene in relation to deliveries
We also encourage everyone to follow the general advice of the health authorities:
Wash your hands often and use rubbing alcohol
Cough or sneeze into your sleeve - not into your hands
Avoid giving hands, kind kisses and hugs - physical contact
Keep distance