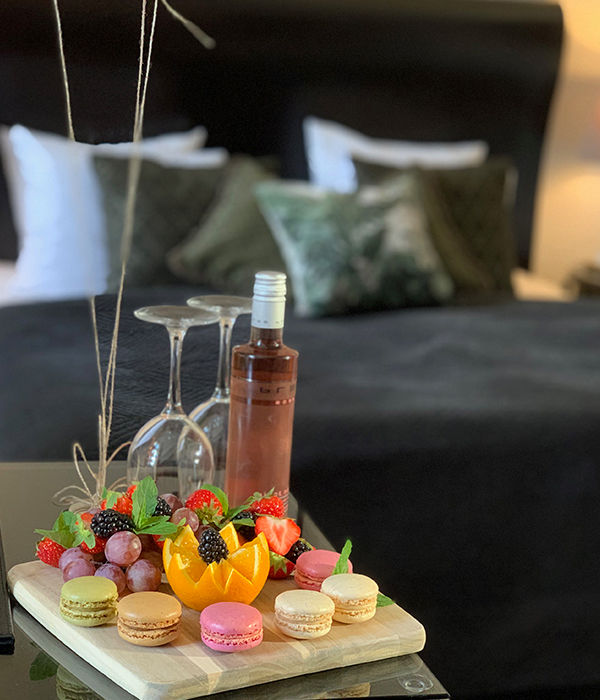 Pamper someone you love with a romantic start to your stay.
When you book your stay, you can buy a surprice for the room, so you can get a relaxing start before you go out and have a lot of adventurous experiences in Copenhagen.
Copenhagen has a wealth of attractions and sights, as well as a rich culinary life.
1 bottle of cold Rose,
Top with fresh fruit and other delicacies
Price DKK 325